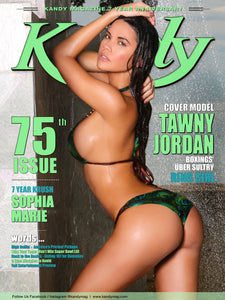 Kandy Store
Kandy Magazine 75th Issue
税金(包含)。
Special - 75th Issue and 7 Year Anniversary Combined. 
Featuring ring girl Tawny Jordan of Corona Boxing.
7 Year Krush Sophia Marie of San Diego
Plus Dating 101, Fitness for Newbies, High Rolling in America's Priciest Pickups, and Apple sets the Gold Standard in digital timepieces.
Why Your Team Won't Be Winning the Super Bowl and a look at Fall movies.
---
分享此产品
---
该产品系列中的更多产品